Rollover Testing IIHS vs NHTSA
In a rollover accident, you need a vehicle that has a high rollover safety rating. The Insurance Institute of Highway Safety (IIHS) and National Highway Traffic Safety Administration NHTSA perform their roll-over testing in very different ways. It is important to know the differences as a consumer. The NHTSA doesn't actually even test the strength of the roof! In this post, we will go over the specifics of each safety rating method. You can learn about the other tests in another one of our posts.
It is important to know early on that one test is not necessarily "better" than the other. They give different information. That being said, it is often claimed that the IIHS tests are better. This is because usually, a vehicle will get a higher NHTSA rating on evaluation as opposed to the IIHS testing. However, that is not always the case.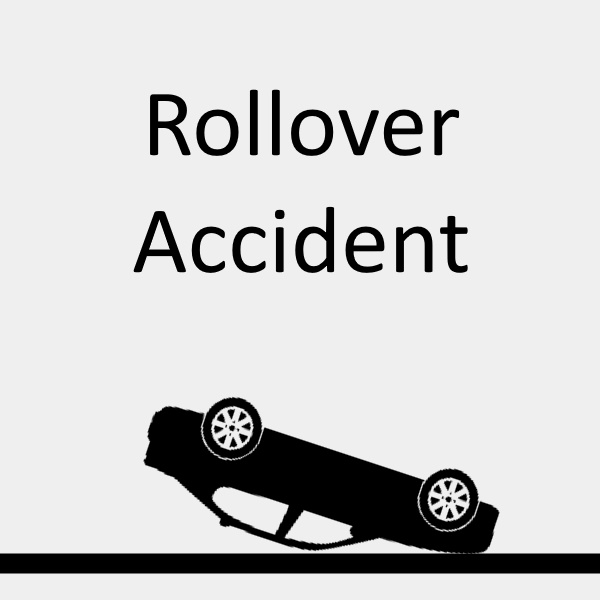 Rollover NHTSA Testing
The NHTSA rollover safety rating is based on the resistance to rolling over in the first place. They determine a static stability factor for the vehicle. This is meant to convey how "top-heavy" a vehicle is. They also perform a "dynamic test". A specific driving maneuver tests how vulnerable the vehicle is to tipping over on the road. Finally, they also give a rating based on the roof shape and materials used in the vehicle. They do not actually test the impact a rollover has on the roof of a vehicle.
Roof Strength IIHS Testing
The IIHS tests roof strength instead of rollover tendency. Safety mechanisms such as electronic stability control have significantly reduced rollovers in general. This will give the vehicle a better rollover safety rating from the NHTSA even without necessarily increasing the strength of the roof. As such, the IIHS is more interested in what happens once a vehicle rolls over rather than the likelihood of a rollover happening.
We think it is important to note the results of both IIHS and NHTSA safety ratings for roofs/rollovers. They compliment each other and describe important aspects of vehicle safety.
IIHS vs NHTSA
As previously stated, neither test is necessarily better than the other. It is possible to design a car that would do better on the IIHS testing while doing worse on an NHTSA test. As such, we recommend paying attention to both safety ratings. It can be useful to also look into what potential motivation each organization may have.
Here at Johnson Law, we work on personal injury matters. That means we fight for regular people looking for fair compensation. Usually, this means fighting against insurance companies. As such, we always like to verify claims that come from insurers or other organizations associated with them. The IIHS operates as a non-profit. However, as the name implies, it is backed by insurance companies. In this case, the potential motivation is useful for the consumer. Insurance companies use crash test ratings to help determine how to price insurance policies for certain vehicles. As such, they have a vested interest in accurate safety ratings. A car with an inaccurate safety rating would cost them money.
The NHTSA is a governmental organization. They have a structural bias towards maintaining the status quo. Updating testing requirements requires going through the governmental bureaucracy. This has led to the IIHS having newer testing standards than that of the NHTSA.
Hillsboro Car Crash Lawyers
Have you or a loved one been injured in a car crash through no fault of yours? The experienced and capable Hillsboro car crash lawyers of Johnson Law may be able to help. We fight insurance companies in order to secure fair compensation for people like you.
We will review your case for free.
Pay us nothing unless we get you a better settlement.