How Long Will My Personal Injury Case Take?
When faced with the aftermath of an accident, one of the most pressing questions is, "How long will my personal injury case take?" We all desire swift resolution to obtain the necessary compensation for medical bills and lost wages. However, predicting an exact timeline for a personal injury case can be challenging. In this article, we'll explore the factors affecting the duration of your case and how experienced attorneys can provide valuable insights.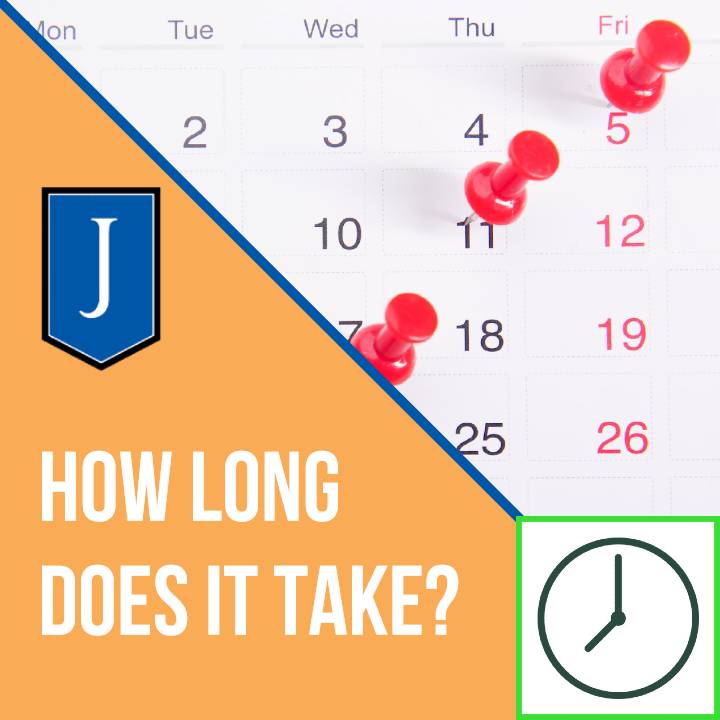 Factors Influencing the Duration of Your Case
Numerous variables can affect the timeline of a personal injury case. To gain a better understanding, let's delve into the key factors that play a crucial role in determining how long your case may take.
Severity of Injuries:

Cases involving minor injuries often resolve more quickly than those with severe or long-term consequences.
Sometimes cases with major injuries settle far too early benefiting the insurance company.
Comprehensive medical assessments may be necessary to determine the full extent of your injuries.

Insurance Company Cooperation:

The willingness of the at-fault party's insurance company to cooperate can significantly impact the timeline.
Some insurers may attempt to delay proceedings, requiring legal intervention to move the case forward.

Settlement Negotiations:

If both parties agree on a fair settlement early in the process, the case can conclude faster.
However, rushing into a settlement without a full understanding of the long-term implications is risky.

Legal Proceedings:

If a settlement cannot be reached, the case may go to court, extending the timeline.
Legal procedures, such as discovery and pre-trial motions, contribute to case duration.

Medical Treatment:

Ongoing medical treatment may be necessary for recovery, and it's essential to wait until the full extent of your injuries is known before settling.

Evidence Collection:

Gathering evidence, including medical records, witness statements, and accident reports, can take time but is crucial for building a strong case.

Case Complexity:

Complex cases involving multiple liable parties or unclear liability may require more time for resolution.
Your attorney's experience is invaluable in navigating complex legal issues efficiently.

Negotiation Skills:

The negotiation skills of your attorney and their ability to advocate on your behalf can impact the speed of settlement.

Court Docket and Scheduling:

Court availability and scheduling can influence when your case goes to trial, adding to the overall timeline.
The Unpredictable Nature of Personal Injury Cases
It's important to understand that no attorney can provide a guaranteed timeframe for a personal injury case. Yet, an experienced attorney can evaluate your unique situation based on their expertise, offering you a general idea of what to expect. We always recommend calling us for a free consultation if you have questions about your case. We work hard to minimize the timeframe and maximize your recovery.
Generally, personal injury claims can span anywhere from 6 months to 2 years. This wide range might seem frustratingly vague, but it reflects the intricacies of personal injury litigation. The good news is a lot of the stress over that timeframe can be removed. A personal injury lawyer handles most of the difficult work while you focus on recovering.
Let's delve deeper into why this range is so vast.
Swift Resolutions
Some cases do reach swift settlements, especially those involving severe injuries with limited insurance coverage. In such instances, insurance companies often opt for quick settlements to avoid the risk of facing a bad faith case, which can be costly. Additionally, if you, as the client, are certain that no further injuries or medical treatments will result from the accident, pursuing a speedy settlement may be a viable option.
However, if you anticipate the need for further medical treatment, rushing into a settlement is generally ill-advised. Settlements or verdicts need to account for potential lifelong consequences, so thorough consideration is crucial.
Evaluating Settlement Offers
Experienced personal injury attorneys play a pivotal role in helping you assess the fairness of settlement offers. They can negotiate on your behalf with the insurance company, striving to maximize the compensation you deserve. If an agreement cannot be reached, they will take your case to court, advocating for your interests before a jury. While outcomes are never guaranteed, rest assured that your attorney will do everything in their power to secure a favorable result.
Streamlining the Process
Furthermore, your attorney will work diligently to keep your case moving forward while combating any unnecessary delays imposed by insurance companies. The goal is to provide you with the compensation you need as efficiently as possible.
Get The Help You Need
Navigating a personal injury case can be complex and challenging, but you don't have to go through it alone. At Johnson Law, we have a proven track record of helping clients with personal injury matters, and we're dedicated to putting our experience to work for you. We understand the confusion and frustration that often accompany these situations and will patiently answer your questions while keeping you informed about your case's progress.
Our commitment is to aggressively fight for your right to fair compensation, allowing you to recover and regain control of your life after an injury. If you're seeking legal assistance for your personal injury case, don't hesitate to contact Johnson Law for a free, confidential consultation today.
We will review your case for free.
Pay us nothing unless we get you a better settlement.