How Long Will My Personal Injury Case Take?
One of the most common questions people ask us "How long will my personal injury case take?". Understandably people want to get their cases resolved as quickly as possible in order to get the money they need for medical bills, missed work, etc. Unfortunately, it is impossible to put an exact estimate on a particular case.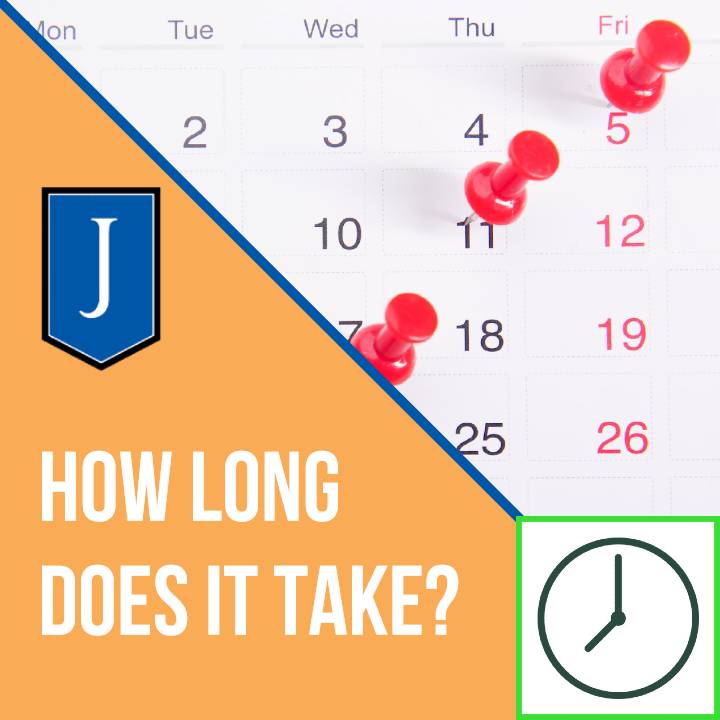 An attorney cannot guarantee how long a particular case will take. Attorneys can promise some things. How long a personal injury case will take is not one of them. However, an attorney can evaluate your case and give you an idea of how long it should take based on their experience.
In general, most injury claims can take anywhere from 6 months to 2 years. This is a wide time range, but it is the best a lawyer can give their clients. Read on to learn why that is.
Quickly Settling Cases
Some cases do settle quickly. These cases generally involve serious injuries with minimal insurance coverage. If the insurance company realizes it is a policy limits case, they often work to settle. Otherwise, they can leave themselves open to a bad-faith case. This can be very expensive for the insurance company.
Another example of a case settling quickly is when a client wishes to just be done with a case and wants to move on. If a client is completely certain there are no further injuries and they won't have any other medical treatments ever as a result of this accident, settling quickly might not be a bad option.
Settle When The Time Is Right
If you are hurt and worry that you may need further treatment, it is generally a bad idea to settle so quickly. A settlement or verdict has to last a person a lifetime, they need to be completely certain they are being adequately compensated. There is nothing more frustrating for a personal injury attorney than to learn that a person has previously settled their case only to find the settlement was far too low. Sadly, there is usually nothing that can be done at that point. Before accepting an offer, speak with a lawyer who can use their experience to evaluate your injury claim and how your life has been and will be impacted.
Evaluating Settlement Offers
An experienced attorney can help you evaluate any settlement offers to determine if they are fair. They can advocate on your behalf with the insurance company and work to maximize any settlement offers. If a settlement cannot be reached, they will take your case to a jury and work to maximize your verdict. While there is no guarantee of any particular outcome, an attorney will do everything possible to achieve a favorable result for your particular case. They will also work to keep a case moving along as quickly as possible and fight any unnecessary delays from the insurance company.
Get The Help You Need
At Johnson Law, we have helped many clients with personal injury matters and will put that experience to work for you. We understand how confusing and frustrating these matters can be so we work patiently to answer client questions and keep our clients informed on how their case is proceeding. We aggressively fight to get our clients the money they deserve, making them as whole as possible after an injury. To speak with a lawyer about your injury, contact Johnson Law today for a free, private consultation.
We will review your case for free.
Pay us nothing unless we get you a better settlement.