Car Accident Lawyer Washington County
You've been in an accident in Washington County Oregon. It wasn't your fault, and now you're looking for help. This is the right place. Talk to a personal injury lawyer that will fight for you. Don't let the insurance companies win, let us win for you. Always remember "No win? No Fee".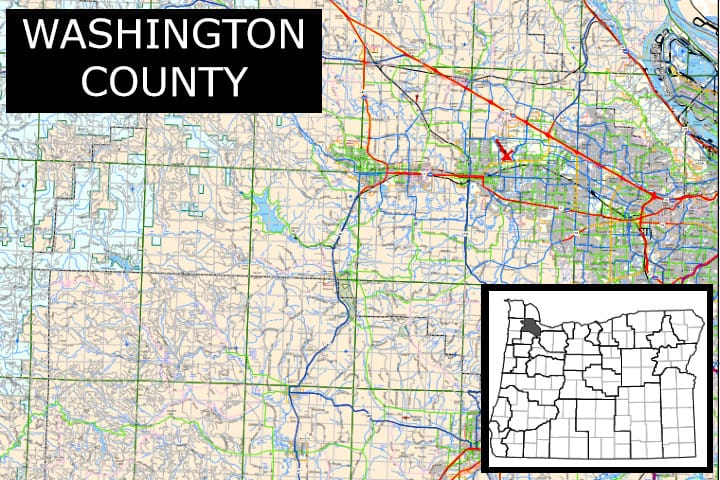 Washington County lies to the west of Portland and encompasses a large swath of land that is roughly rectangular in shape and is bisected by US 26 as it heads west and slightly north to the coast. Washington County is bordered by Yamhill County to the South and Multnomah County to the East. Columbia County lies to the North. A good landmark to keep in mind when separating Multnomah County from Washington County is the Sunset Hills Memorial Park. This is important because a general legal rule is that where an injury occurred determines which Oregon circuit court your case will be heard in.
Washington County is home to a burgeoning tech industry, whose most important participant is Intel, and as a result, it is experiencing a spurt of economic development. Longtime residents of the Portland Metro area marvel at how quickly what was once mile upon mile of farm fields has yielded to pockets of the "Silicon Forest" strewn over a larger canvass of orderly residential neighborhoods. As a result of the swift pace of economic development in Hillsboro and Beaverton, the two primary cities in Washington County, the roads have become increasingly congested and dangerous.
The most important road is US 26, also known as the Sunset Highway, which passes through the middle of Washington County on its way to the coast. Justin Johnson and Reed Johnson are frequently called upon to assist injured motorists involved in serious collisions as a result of another person's careless or reckless driving in Washington County. Also because of the large industrial economy in Washington County, there are countless injured workers who often seek out the personal injury attorneys at Johnson Law for free consultations.
Don't Wait, Johnson Law Can Help!
When Justin Johnson or one of our other personal injury attorneys are retained on a bodily injury claim that occurred in Washington County, they may find themselves litigating it in the Washington County Circuit Courthouse located in downtown Hillsboro at the corner of N 1st and Main.
Th to the courthouse often stop and stare at the towering cedar trees surrounding the western and southern edges of the courthouse. A good tip to pass on is that if you are late to court and lost, just look up and drive toward the giant trees in the center of Hillsboro. The historic Washington County Courthouse has stood in its present location since the mid-19th century. In the 150 years of its existence, it has undergone several iterations of form. It has gone from a log cabin to a beautiful brick building complete with a clock tower.
Every county court has a reputation. Ask about Washington County's during a consultation. The personal injury attorneys at Johnson Law have even had success recovering attorney fees. This is after we fight insurance companies in court. When this happens it allows our clients to keep the entire amount awarded! 
One benefit to litigating claims in Washington County is the extremely truncated mandatory arbitration schedule ordered by the court. The Washington County local rules require arbitration to occur within 45 days from the date the defendant answers the plaintiff's complaint. This can allow for efficient resolution to personal injury claims that fall within Oregon's court-annexed arbitration program.
The personal injury attorneys at Johnson Law are located east of the Washington County Circuit Courthouse, in Orenco Station. They collectively have amassed a substantial amount of experience litigating cases in Washington County, and are always available to discuss potential personal injury claims.
If the attorneys at Johnson Law, P.C. recover their attorney's fees, they also will recover prevailing party fees, which will cover most of the costs of litigating your diminished value claim!
We will review your case for free.
Pay us nothing unless we get you a better settlement.