Experiencing neck pain after an accident?
Rear end accidents are the most common cause of whiplash, and whiplash occurs from the sudden back and forth motion of the neck that occurs in accidents. Such accidents can have multiple injuries to the neck including soft tissue tears, ruptured discs, nerve damage, ligament tears, arthritis, bone spurs and much more.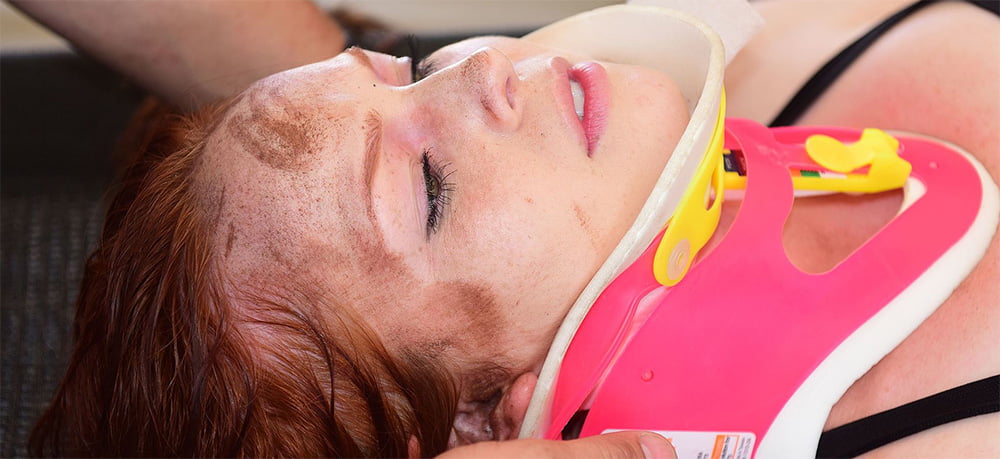 Neurological Problems From Car Accident Related Neck Injury
These injuries if not treated correctly or misdiagnosed can lead to future neck pain, headaches, dizziness, ringing in the ears, and further complications. Car accidents that cause neck pain may also likely cause shoulder pain, pain radiating throughout arms and hands, weakness, tingling sensation in arms or hands, inability to have full range of motion with head/ neck movement.
Common fees that accrue from having a whiplash injury include an emergency room visit, cost of hospital stay, doctor bills, physical therapy fees, lost wages, emotional distress, pain and overall suffering
These costs are just the few that may accrue with a mild case of whiplash. Injuries to the neck much more severe than whiplash, such as a pinched nerve or ruptured disc, will accrue substantially more expenses.
Many people often do not go to a medical facility/ doctor as they believe they can shake off the pain. Early detection is key in treating injuries such as whiplash or ligament ruptures. By detecting these injuries sooner rather than later, you may protect yourself from further health complications and further medical bills that may appear.
Car Accident Neck Injury | Chronic Pain
Because the symptoms of whiplash from a car accident can persist for months to even years, that is why it is essential you seek immediate medical attention if you have a neck injury and contact personal injury lawyer shortly after.
Neck Injury Car Accident Settlement
After the initial investigation is concluded, our attorneys begin aggressively advocating for your rights as an injured victim of a crime. This may include, but is not limited to, filing for restitution with the criminal court, issuing a demand to the driver's insurance company, attending a mediation, and filing a complaint in either state or federal court.  It is important to remember that the personal injury attorneys at Johnson Law are only retained on a contingency fee basis. This means if we do not recover compensation from the legally responsible entity, then we do not collect a fee.