What Are the Elements of a Negligence Tort?
In order to successfully recover damages for your injuries, you will have to prove certain elements of your case. What are these "elements"? They are the individual requirements that when added together make for a proper negligence tort claim. Each element will need to be satisfied in order to recover any damages. Read on to learn how a personal injury lawyer will examine your case to make sure that your case meets these elements.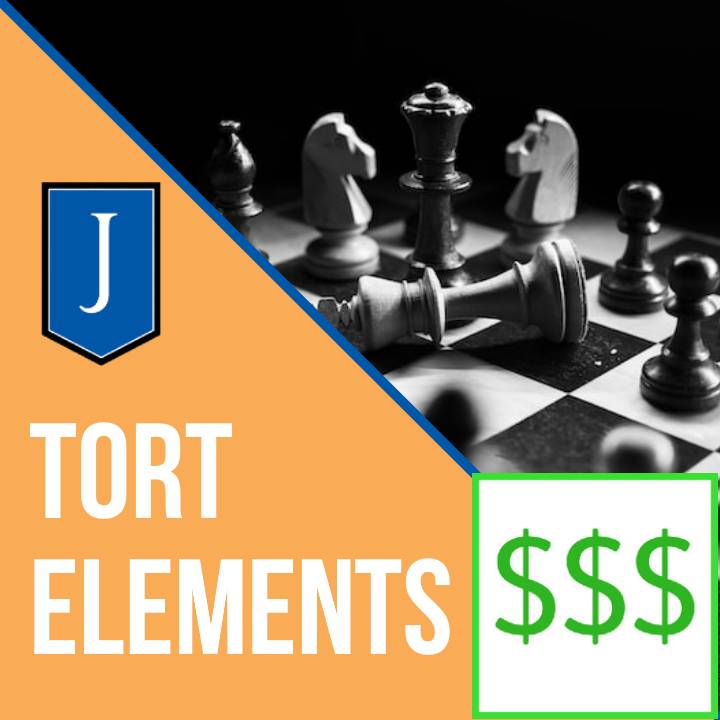 The elements of a negligence tort are:
Duty of care
Breach
Proximate cause
Damages
Tort Elements Example
Slip and fall cases easily illustrate these elements. When a person shops at a grocery store, they have an expectation that the store will be free of hazardous conditions (duty of care). If a freezer is leaking, that creates a dangerous condition (breach). A woman shopping at the store doesn't see the water and slips and falls on this water (proximate cause). She breaks her knee in the fall (damages).
Proving elements of a tort claim sounds simple in theory. In practice, it's often difficult. Concerning, especially considering that these elements are vital to your case.
The burden of proof is on the plaintiff to prove these elements in order to recover damages.
If the defense can show that these elements were not met, it may completely bar a person from recovering the damages they need. This is why it's so important to have an experienced personal injury attorney at your side.
Getting The Help You Need
At Johnson Law, we have helped many people recover damages after being injured by the negligence of another. Whether it is a car accident, truck accident, slip and fall, or other injury, we will do everything we can to achieve the best results for your case. We know how life-changing these injuries can be and we will do everything we can to get you every penny you deserve. If you have been injured in Portland or anywhere in Oregon, contact Johnson Law today for a free consultation.