Common Truck Accidents
Truck accidents are all too common. As you may know, the mass and speed of a commercial truck tend to make injuries in these types of accidents more severe.
Numerous reasons for these truck accidents can be found. Negligence, bad equipment, bad practices, and risky conditions due to weather are some of the reasons these crashes occur. When you seek out a truck accident attorney, you'll want one with experience, one who knows that fault should be established early.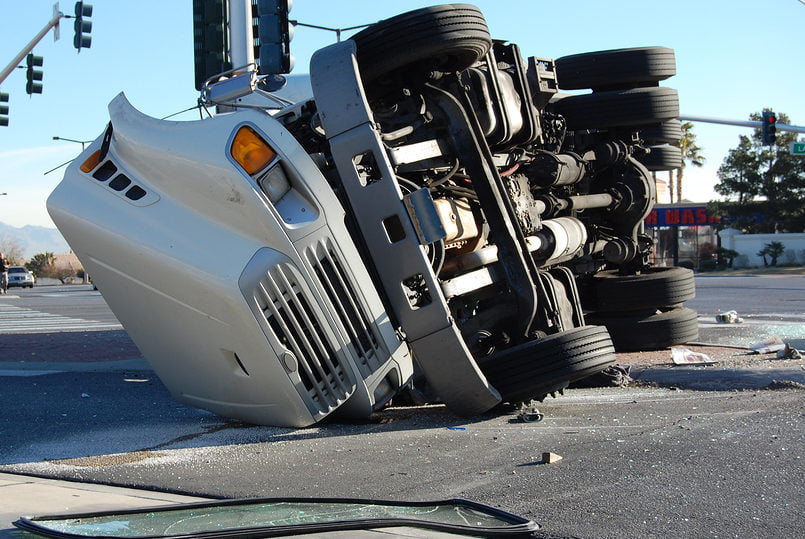 Truck Accident Stats
The National Safety Council provides some useful stats on large truck accidents. The NSC defines large trucks as any medium or heavy truck, not including buses and motor homes, with a gross vehicle weight rating greater than 10,000 pounds. Both commercial and non-commercial vehicles are included.
For example, in 2020, 4,842 large trucks were part of a fatal accident. Year over year this is a 4% decrease. However, the number of trucks in fatal accidents is still up over 30% since 2011. This pattern is similar when you look at the involvement rate of trucks in fatal accidents per 100 million miles traveled.
Common causes for truck accidents
Faulty Equipment
Distracted driving
Fatigued driving
Bad weather conditions
Driving under the influence of alcohol or drugs
Speeding or otherwise recklessly driving
Improper or lack of training
Truck Accidents Lawyers and Insurance
As with any accident, it's important to get representation as soon as possible. Other parties in your case, like the driver's insurance company, will be working from the start to deny you fair compensation for your injuries. Time is money, and they know it. You need a truck accident attorney who knows it, too. Johnson Law knows this, and we move quickly to help you set things right after a truck accident.
Perhaps a wider conversation about safety, traffic patterns, and commercial activity needs to be had. But that won't be of immediate help to someone suffering because of an accident. If you are such a person, the trouble is neither abstract nor theoretical. You need concrete help now.
Truck Accidents Can Affect Anyone
Truck accidents can impact anyone, from an average Joe to Portland Trail Blazers star Evan Turner. You want an attorney who will fight for you, no matter who you are. If you're looking for a Portland truck accident attorney, consider Johnson Law. They advocate for fairness and justice in truck accidents for people like you, and they've done it for a long time.
There's no risk in a free consultation. And who knows? You might find the advocate and partner you really need. Don't let the pain and misfortune of an accident define you. Call today!
We will review your case for free.
Pay us nothing unless we get you a better settlement.