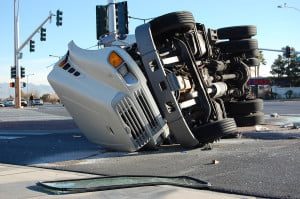 If you have been injured in a truck accident, it is crucial to know what steps to take so you can protect yourself. It is crucial to contact a Portland truck accident attorney who can guide you through the process of a claim and help you make sure you don't miss any important steps.
Our experienced lawyers have dealt with many truck accident cases throughout the years and can best advise you on what course of action to take. First of all, like any accident, it is important to contact the police and assess the situation.
It is important to seek medical attention, should it be necessary. After that is addressed, make sure to document anything you can from the accident. If you are physically ok and can, write notes and take pictures.
When dealing with a truck accident, it is also important not to speak with anyone at the scene except the official law enforcement. It is not uncommon for a company to send their own investigators, along with attorneys and insurance adjusters to minimize the company's liability in the accident.  Do not speak to anyone until you have an attorney who can represent your interests.
Anyone involved in a truck accident has up to 10 years from the date of the accident to file a truck accident lawsuit within the state. If an accident involves a minor, that child has up to one year after he or she turns 18. After five years past the accident no one may file a lawsuit regarding the child and his or her injuries suffered in the accident.
If you have suffered serious personal injuries in any type of accident involving a truck, it is imperative to speak with a Portland truck accidents lawyer who can fight on your behalf. Call us today for your free, initial consultation.