What happens if someone hits me and I have no insurance?
If someone hits you while you are driving with no insurance in Oregon you still have the right to seek fair compensation for your injuries. Oregon insurance policies have built-in no-fault provisions and must include $15,000 of Personal Injury Protection (PIP). This PIP coverage is designed to initially cover your medical expenses and lost wages. However, if you lack PIP, you may have to front these costs and pursue reimbursement through legal means, either by going to court or reaching a settlement.
According to the Oregon State Bar:
If you are injured in an accident and you are uninsured at the time of the accident, there will probably be limitations on your ability to recover certain kinds of money damages from the at-fault driver in a lawsuit.

https://www.osbar.org/public/legalinfo/1156_UninsuredDriver.htm
Seeking Legal Help After an Accident Without Insurance
It's crucial not to delay seeking assistance from a personal injury lawyer simply because you were uninsured at the time of the accident. Fortunately, even without insurance, you can still take legal action and file a claim. While it's highly advisable for everyone to carry the insurance required by law, the absence of coverage doesn't mean you're without recourse.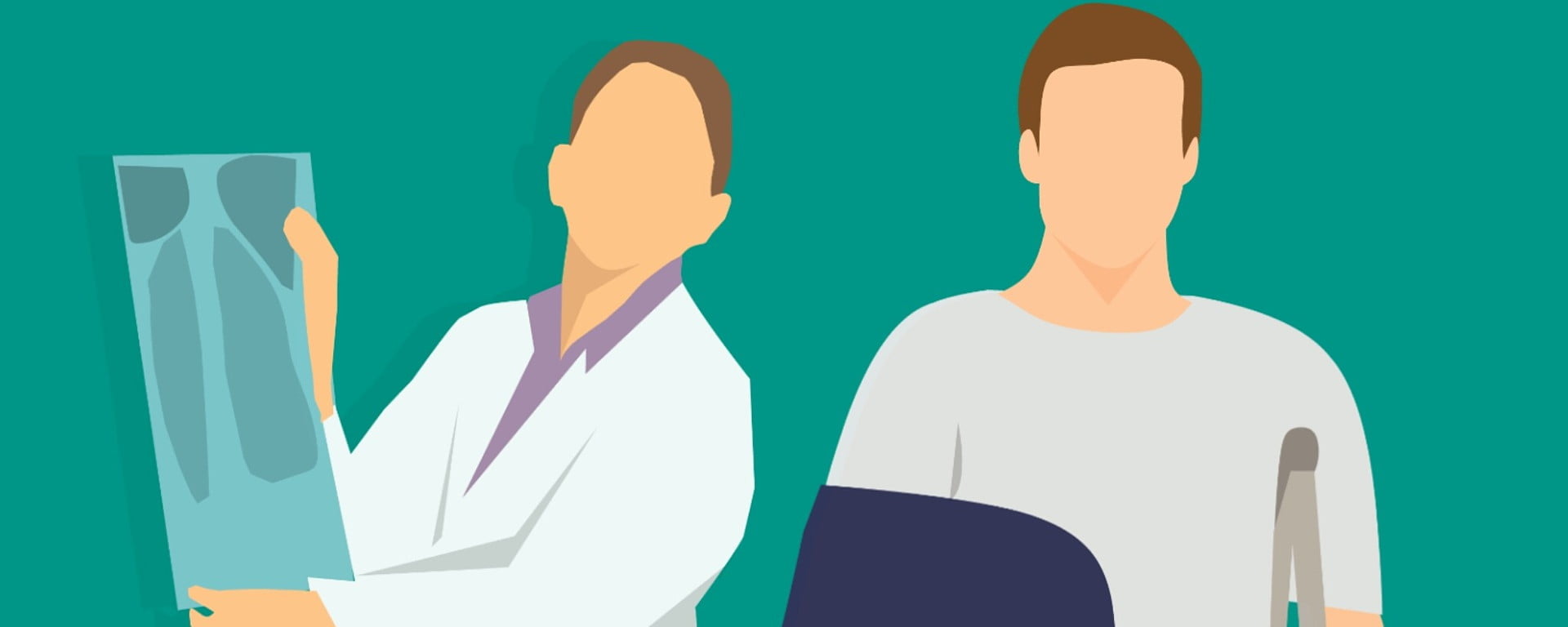 Is an uninsured driver automatically at fault?
No, being an uninsured driver in Oregon does not automatically make you at fault in an accident. There are indeed penalties for driving uninsured in the state, including fines ranging from $150 to $1,000 and potential driver's license suspension. However, it's essential to clarify that being uninsured does not automatically assign blame for the accident.
Can an uninsured driver make a claim?
Yes, you can file a claim as an injured uninsured driver. Oregon doesn't automatically assign fault to an uninsured driver. If you were not at fault for your accident you likely will be able to recover compensation. Our attorneys can tell you more about the specific compensation you may be owed during a free consultation.
Will I get in trouble if someone hits me and I have no insurance?
If you are involved in an accident and neither you nor the owner of the vehicle is insured, the investigating officer will probably give you a citation for driving uninsured. Even if you are not cited, you can get in trouble with the DMV and will have to buy insurance as well as present a "SR-22 Certificate" to get your license back.
Oregon Insurance Requirements
In Oregon, every driver is required to have insurance of $25,000 for a single person, $50,000 to cover a single incident. In addition, every driver in Oregon is required to carry $15,000 of personal injury protection. This means that if you are struck by another driver, you may only be able to recover $25,000 from their insurance company, plus $15,000 in personal injury protection, regardless of your serious injuries.
For this reason, it may be wise to talk to your insurance agent about adding under-insured motorist coverage or about obtaining supplemental insurance in case a severe accident. Medical bills can add up very quickly, especially if a person needs an extended stay in a hospital plus lengthy rehabilitation. Having insurance can be the difference between getting the treatment you need versus cutting back because you don't have money to cover it.
If you have been injured in an accident, contact an attorney at Johnson Law today. We will work to find any and all money that may be available after an accident, ensuring that you get the money you need to be made whole. To learn more about how we can help after an auto accident, contact Johnson Law today for a free consultation.
Car Accident Without Insurance Not at Fault Oregon
Your Rights and Legal Options
It bears repeating, if you've been involved in a car accident in Oregon where you were not at fault but didn't have insurance at the time, you still have rights and legal options. While not having insurance may present challenges, it doesn't automatically make you responsible for the accident, and it doesn't bar you from seeking compensation for your injuries.
So yes, you can still recover damages even if you did not have car insurance in Oregon during an accident. The specifics will matter and the best way to learn more is by talking with an attorney.
What You Need to Know:
Oregon's No-Fault Provisions: Oregon insurance policies include Personal Injury Protection (PIP) of $15,000, which normally help cover your initial medical expenses and lost wages regardless of fault.
No PIP: Since you didn't have a car insurance policy you don't have PIP, you will have to likely pay the costs that PIP normally covers upfront, with the hope of reimbursement through legal action.
Limitations on Recovery: While you can still pursue a claim, there may be limitations on certain types of damages you can recover from the at-fault driver if you were uninsured at the time of the accident.
Uninsured Doesn't Equal At-Fault: Being uninsured doesn't automatically mean you're at fault for the accident. In Oregon, there are penalties for driving uninsured, but fault is determined based on the circumstances of the accident.
Seeking Compensation
Do not hesitate to speak with a personal injury lawyer if you find yourself in this situation. Our experienced team at Johnson Law is here to help. We have successfully assisted clients who were uninsured at the time of their accidents in pursuing fair compensation. We understand the complexities of Oregon's insurance laws and will work tirelessly to protect your rights and interests.
Getting Your Questions Answered Quickly
You can get your questions answered during a free consultation. You don't have to be left wondering what your options are.
Call us! We will try to immediately connect you with one of our experienced car accident attorney. If we can't immediately connect you, we will schedule a time that works well for you. Typically that means later that same day or the next business day.
Reach Out for Information
We understand that dealing with the aftermath of an accident without insurance can be a daunting experience. At Johnson Law, we are here to provide you with the guidance and support you need during these challenging times. Our experienced team of personal injury lawyers is committed to helping you seek fair compensation for your injuries, even if you were uninsured at the time of the accident.
Hurt in an accident? Contact a Portland Car Crash Lawyer
Call Johnson Law today at (971) 205-3266
Why Choose Johnson Law?
Experienced Attorneys: Our legal team specializes in personal injury cases and understands the complexities of uninsured driver accidents in Oregon.
Free Consultation: We offer a free consultation to discuss your case and provide you with valuable insights into the compensation you may be entitled to.
No Recovery, No Fee: We work on a contingency basis, which means you don't pay us unless we secure a settlement or verdict in your favor.
Don't Navigate the Legal Process Alone
The aftermath of an accident can be overwhelming, especially when you are uninsured. Don't hesitate to reach out to us for legal assistance. We can help you understand your rights, assess your situation, and guide you through the process of seeking compensation. If we can't help we will still try and point you in the right direction.
If you've been injured in an accident, contact us today for a free consultation. We will work tirelessly to ensure you receive the compensation you need to recover and move forward with your life.
We will review your case for free.
Pay us nothing unless we get you a better settlement.