Step-by-Step Guide: How to Prove a Slip and Fall Case
Accidents happen, and when you find yourself injured due to someone else's negligence, it's crucial to know how to protect your rights. In this blog post, we'll equip you with essential tips and strategies to strengthen your slip and fall claim. We'll navigate you through this legal landscape so you know where you stand with your own matter.
Welcome to our easy-to-use guide on proving a slip-and-fall case! Let's dive in!
Getting Started: Documenting the Scene
To build a solid slip-and-fall case, you must be an investigator. Channel your inner Sherlock Holmes and start gathering evidence right from the scene. Here are some key steps:
Take all of the pictures
Whip out your smartphone and capture as many photographs and videos of the accident scene as possible. Focus on the hazard, such as a wet floor, uneven surface, or debris.
Gather Witnesses
Look around for potential witnesses who can support your version of events. Obtain their contact information to back up your case later.
Report and Record
Immediately report the incident to the property owner, manager, or supervisor. Ask for a written incident report and keep a copy for your records.
Medical Records - Document The Damage
To bolster your slip-and-fall case, solid medical records are paramount. Medical records help show how you were injured, and if the injury was related to the accident. Some basic steps can really help you prove a slip-and-fall case.
Seek Immediate Medical Attention
Visit a doctor as soon as possible, even if you believe your injuries are minor. Prompt medical attention not only ensures your well-being but also establishes a clear link between the incident and your injuries. One of the most common mistakes people make is to "tough it out".
Delaying medical treatment hurts you physically and financially. What you think is a minor injury can turn into a chronic condition costing you thousands of dollars and years of healthy living. Seek immediate medical attention and make sure you're healthy. If you're not this helps protect your personal injury claim.
"Tough it out" and you might give up the recovery you were properly owed. Please protect your ability to fully recover after an accident.
Keep a Medical Diary
Maintain a record of all medical visits, treatments, and expenses related to your injuries. This detailed diary will showcase the extent of your pain, suffering, and financial losses. This medical diary can really save you time, money, and effort.
Telling an insurance adjuster or you attorney exactly how events transpired can be really hard. Under normal circumstances our memories aren't perfect. Stressful events distort our ability to accurately form memories. Keep a medical diary, help you recovery physically and financially.
Expert Opinions Matter
Consult medical professionals who can provide expert opinions and diagnoses. Their testimonies will add credibility to your case. If an insurance company can ignore your complaints, they will. It benefits them financially.
Medical professionals are not cheap, but they're a lot cheaper than paying for a life like medical condition that was not your fault! If you have a personal injury attorney they will fight for you. That includes fighting for necessary medical care, which includes being evaluated by the best of the best.
Here at Johnson Law, we think you deserve the best.
Watch Your Words - The Art of Communication
Communication plays a pivotal role in proving your slip-and-fall case. Here's how to navigate it skillfully:
Document Your Memories
Write down a detailed account of the incident while your memory is fresh. Include everything from the conditions leading up to the fall to the pain you experienced afterward. This is in addition to your medical diary.
This kind of documentation helps you remember what happened. This strengthens your testimony during an potential future testimony. THis also helps you give your personal injury attorney the full picture of what happened. Give yourself and your attorney the best chance to get what you fairly deserve.
Be Tactical "Loose Lips Sink Ships"
Be mindful of what you say to insurance adjusters or the opposing party. Do not admit fault or downplay your injuries. Stick to the facts, and if unsure, consult with a slip and fall attorney before providing statements.
You're a good person and want to treat people nicely. This all too often is to the insurance company's benefit. Any statement you make in regards to your claim can have significant financial repercussions. Be careful about what you say.
Hiring a personal injury attorney can be the best way to protect yourself. When you have an attorney, they do the talking for you. If you're not sure what you should or shouldn't say you can leave that up to an experienced professional.
Communicate with Confidence
When speaking to medical professionals, attorneys, or insurance representatives, be clear, concise, and confident. A strong demeanor will reinforce the validity of your claim. When you've been injured by someone else that is not the time to be polite and timid.
An attorney will help you realize the full extent that you have actually been injured. People simply don't realize the amount of compensation they are rightfully owed under the law. Once you know the full extent of what your rights are, you can be confident about claiming them.
Questions? That's what our free consultations are for.
The Power of Legal Representation
To maximize your chances of success, many people choose to team up with an experienced slip-and-fall attorney. There are many reasons why this is a good decision, but let us go over some of the more straightforward reasons:
Experienced Guidance
A skilled attorney will navigate the complexities of the legal system. Even when insurance companies don't purposefully make things difficult, the bureaucracy can be daunting. Also, your attorney handles all communication with insurance adjusters on your behalf.
They possess the knowledge and experience needed to build a strong case. You're still in charge though! Your attorney will provide guidance and clarity, but you still get to decide what is best for you.
Experienced Negotiators
The insurance companies are constantly negotiating, always trying to lower the amount they have to pay. They're pretty good at it, but so are we.
Our attorneys are well-versed in negotiating fair settlements. We fight for the rights of the members of our community every day. Ensure you receive adequate compensation for your injuries, medical bills, lost wages, and pain and suffering.
Peace of Mind
Hiring an attorney allows you to focus on your recovery while they handle the legal intricacies. You can rest assured that your case is in capable hands. This is often an overlooked benefit of hiring an attorney.
Johnson Law only takes on clients where we think we can get clients more money than they would have gotten on their own. We are incredibly proud of the work we do for our community.
This is evident in our fee structure. We only take a fee AFTER medical bills have been paid. We work very hard to get our clients a "win". However, even if under the worst circumstances, you won't have to pay us anything and we still handle some of the most difficult aspects of your case for you.
Proving a Slip And Fall - Legal Concepts
A slip and fall case fall can also be referred to as a premises liability matter. When a person slips and falls on another's property, such as a grocery store, they will need to prove certain elements to be successful. In Oregon personal injury claims these elements are:
Establishing duty of care
Breach of duty of care
The proximate cause of injuries
Damages
If you can prove these elements, it is likely that you will be successful in your injury claim. A slip-and-fall lawyer from Johnson Law can go over your case and your injury to determine if we can help prove these elements.
Call us now for a free consultation to see what your options are. If possible you'll immediately talk to one of our award-winning personal injury attorneys.
How To Prove A Slip and Fall Case
How To Prove A Slip and Fall Case
Establish "Duty of Care"
Businesses and professionals have various levels of "Duty of Care". The duty of care can depend on your status as a visitor. For example, a business invitee, licensee, or trespasser could be owed different levels of care by a property owner.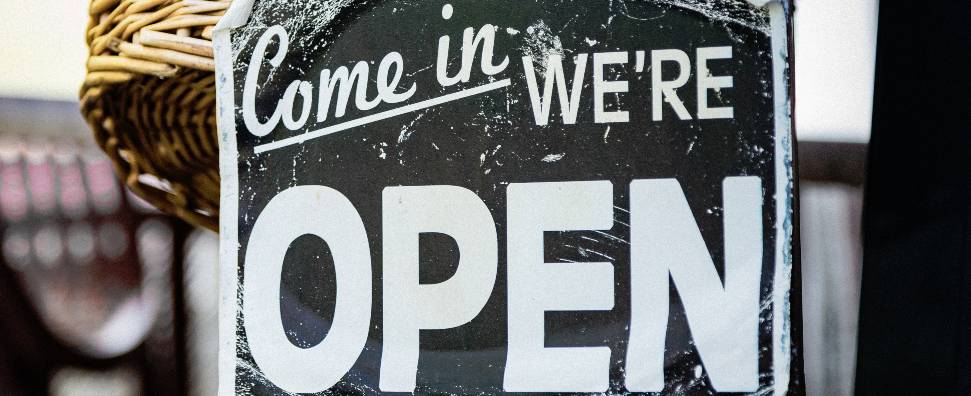 Establish "Breach of Duty"
Once you have established that there is a duty of care, you then must establish that that duty was breached. An example would be proving there were no warning signs around a known hazard. Taking photos of the scene of your injury is important in establishing a breach of the duty of care.
Establish the Breach of Duty as the Proximate Cause of Injuries
Once the breach of duty of care has been established, you must tie the injury to that breach of duty. An example would be surveillance footage showing you being injured by the unmarked hazard. Property owners rarely turn over video footage on their own and steps must be taken early on to preserve this important evidence.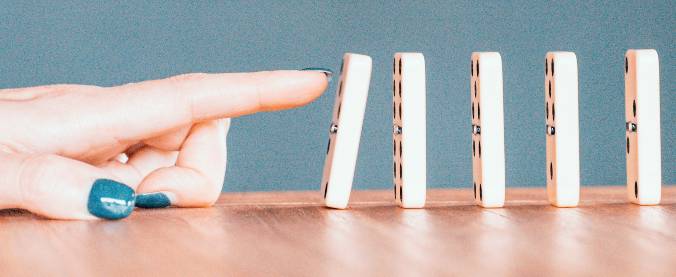 Establish the Damages Caused
The amount that you can be compensated for depends on the damages caused by the negligence. This would include things like diagnosed injuries, medical bills, and wage loss. There are various types of damages in a personal injury matter.

What You Need To Prove For A Slip And Fall
As stated above, there are elements that need to be established to prove a premises liability case. First, you must show there was a duty of care. Second, you must show that there was a breach in the duty of care. Third, you must show that the breach in the duty of care was proximate (the cause of) to the injury sustained. Finally, you must show the damages caused for which you deserve compensation.
Let's go over an example.
Slip and Fall Case Example
Imagine you are walking through the produce section of your grocery store. The store and produce section are both open to the general public. The store has a Duty of Care to fix or warn of any potential known risks for injury.
You are looking at the various pieces of fruit and vegetables, and don't notice (and there's no sign warning you of) the pool of water that has gathered where the worker was just watering the produce, the worker knew about the hazard, and the worker did not stop to clean it up. 
This is a breach of that duty.
As you walk over the pool of water you suddenly slip and fall. The fall breaks your knee on the hard flooring. This water was the proximate cause of your injury. In other words, the breach of their duty of care mostly caused your injury.
That knee injury now requires surgery and months of physical therapy. Your medical records document your treatment and recovery. This would show damages.
There can be other examples of damages such as loss of income. This is a relatively straightforward example of a typical slip-and-fall case.
Slip and Fall Claim Denied
Unfortunately, as simple as this slip-and-fall case example sounds, it would likely be zealously defended by the insurance company. Often they will seek to paint the injured person as someone out for a quick buck, no matter how egregious the breach of duty or how serious the injuries are. A premises liability lawyer can fight back against the adjusters and seek to make you whole after an injury.
If you have been hurt on another's property, contact Johnson Law right away for a free consultation. You don't want to miss any deadlines or compensation you rightly deserve.
We will review your case for free.
Pay us nothing unless we get you a better settlement.