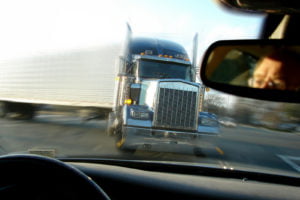 If a truck accident seriously injured you, as soon as the immediate issues have been dealt with, you may stop and be completely overwhelmed with what lies ahead. You should first secure an experienced truck accident lawyer to fight on your behalf. He or she will lead you through the process of holding those liable, responsible for their actions.
Figuring out what first steps you need to take may be difficult though. You should start with some basic research to find the lawyer who best suits your needs.
Clients are often concerned with the cost. Attorneys may charge different rates and have different methods of making those charges. If a case is accepted on contingency, the attorney does not get paid until your case is settled. The attorney generally receives a percentage of the awarded amount. Not all injury cases are accepted on contingency however, and an attorney may also just charge a set fee or may bill you an hourly rate. At Johnson Law we do not charge you any fees, including court filing fees or expert witness fees until your case is settled.
It is important to confirm the attorney you are looking at is licensed to practice in Oregon, with the Oregon Bar Association. Additionally, you need an attorney who has experience handling truck accident cases before. Truck accident cases can become quite tricky, involving multiple parties. They also require essential technical information. Your attorney should have a solid plan on how to proceed with your specific case.
You may be unsure if a lawsuit is worth your time or effort to litigate. An experienced Oregon truck accident attorney can sit down and look at the details to help you make that determination. He or she can analyze from all viewpoints and should be able to make their case to you if you should proceed.
If you have been injured and want to speak with an experienced truck accident attorney, you will want to make sure you bring all paperwork you have, including medical records, pictures of damage, the police report and any information from witnesses and other drivers relating to your accident.
Talk with our experienced Oregon truck accident lawyer today. Call for your free, initial consultation and find out how we can help you.