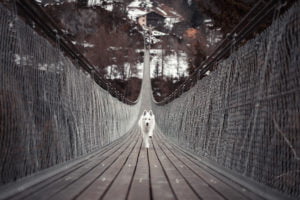 Most people love their pets and can't imagine their beloved animals causing injury. They treat them as part of the family, but according to the Centers for Disease Control, more than 4.5 million people suffer dog bites yearly.  Some of those may be neighbors and friends visiting where an animal lives. Sadly, if a dog or other animal attacks, the victim may have lifelong injuries. In that case, it is imperative to speak with an Oregon injury attorney to discuss your situation.
According to the CDC, approximately one in every five of those bites become infected. Those bites can cause pain, injury, nerve damage and may place the victim at a risk for illness or in some cases, death.
Young children are often the victims and in the worst cases, they are seriously injured or killed.  The emotional toll such an attack can have on a victim can be astronomical not to mention the monetary costs associated with such attacks.
In Oregon, the "one bite" rule applies when it comes to legal liability for dog bites. Under this rule, the owner or responsible person for the dog is only liable if they were aware the dog was potentially dangerous. If a dog has bitten a person before, they will be held liable.
Potentially dangerous dogs may bark or bother a person not on its property, physically injure a person or kill or harm a domestic animal not on its own property.
If an owner has previous knowledge their dog was dangerous, had harassed or previously bitten someone, etc., the owner may face negligence charges.
If you have been injured by a dog or another pet, you must bring a lawsuit within two years from the injury or it likely will be dismissed.
It is imperative to speak with an Oregon injury attorney if a dog or another type of pet has attacked you or your loved one as soon as possible. We can help you fight to recover compensation you deserve.