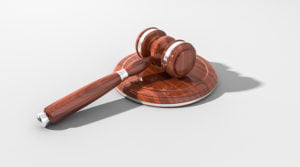 An Oregon injury lawyer can help you fight for compensation for any type of personal injury and can help you understand what type of compensation you should seek in your personal injury case and ultimately how much your case is worth.
First our attorneys will review your case and determine if we should take it. Should we take on your case, our attorneys start gathering the information we need ... from all available reports and papers concerning your injury, to relevant medical records.
We will track down and speak with any witnesses to your accident as well. After gathering the information we need, we determine what we feel is a fair settlement and attempt to negotiate a deal with the insurance company. If the other party or parties are unwilling to pay a reasonable amount, we will head to court.
Upon filing a lawsuit, we will start discovery, taking depositions and exchanging paperwork with the insurance company. After discovery is finished, if there is still not an agreement for a settlement, we will head to a trial.
Every case is different and should be treated as such. In each case, there are many factors to consider. We need to consider the seriousness of the injuries as well as our ability to show the defendant was at fault for those injuries.
The clearer the liability and the more serious the injuries, the higher the monetary amount we may be able to recover. In some cases, we may be limited to the amount of insurance, but that will depend on each individual case.
If you have suffered serious personal injuries, it is imperative to speak with an aggressive and compassionate Oregon injury lawyer today. We can work to get you the compensation you need and deserve.