How Long Will My Personal Injury Case Take?
A common question our clients ask is, how long will my case take? The answer, unfortunately, is that it depends. Some cases move very quickly and are settled in just a few months, while others drag on for years. No personal injury lawyer has a crystal ball to predict the future. However, an experienced personal injury lawyer can review your case and give you their opinion.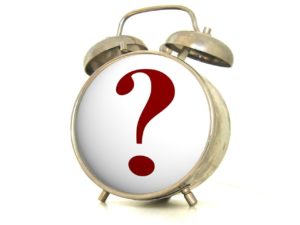 If you haven't already, consider calling us for a free personal injury consultation. You will get to speak with an award-winning attorney with no obligation. Learn your options and what factors could affect how long your case will take. Continue reading to learn about some ways cases can take longer.

Insurance Delay Tactics
Life is especially difficult for someone who is seriously injured in an accident and has to deal with recovering their health and finances. The injured person may assume the insurance company will work to resolve the claim quickly and fairly. What they find, however, is that their claim is denied or that they face delay tactics from the insurance company. This is a strategy they employ to try to pressure the injured person into accepting a low-ball settlement. They know a person is injured, missing work, and racking up medical bills. They want that person to become so desperate they accept anything just to pay their bills.
A personal injury lawyer can fight these delay tactics and move the case along as fast as possible. At Johnson Law, we will make sure you are treated with respect by the insurance company and not bullied into accepting an unfair settlement. We will make sure that your damages are covered and the at-fault parties are held responsible.
If you have been injured in an accident, a Portland Injury Attorney can help get you the money you deserve. To learn more about how we can help during this time, contact Johnson Law for a free consultation.