Enjoy a Safe July 4th: Prevent Firework Injuries
The upcoming July 4th celebrations are a time for families and friends to come together for backyard barbecues, baseball games, and more, all in celebration of this great nation's birth. However, amidst the festivities, fireworks often take center stage. While fireworks can be a thrilling part of Independence Day, they also come with risks. As a Portland personal injury attorney, I'm here to remind you that fireworks, when not handled properly, can lead to unfortunate accidents. Read on for essential tips on preventing firework-related injuries and the steps to take if you've already been injured.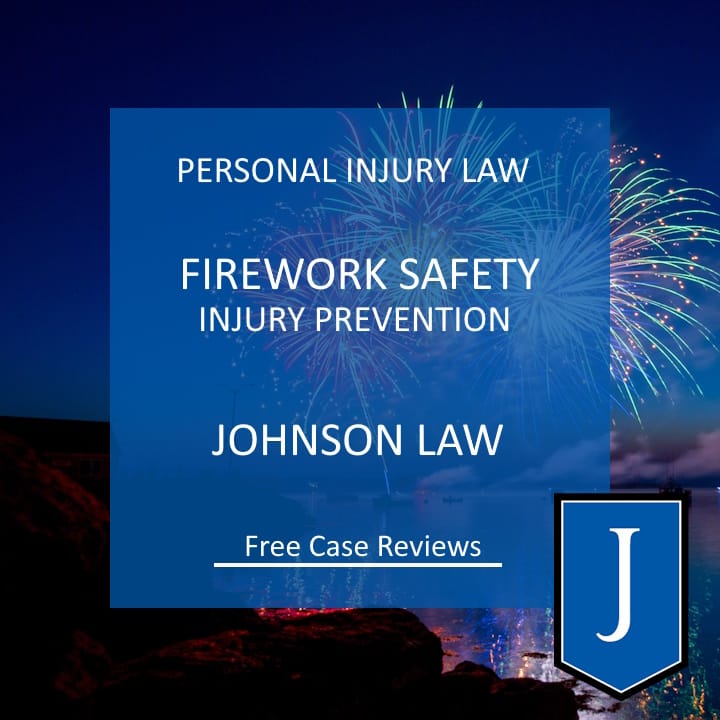 Know Your Fireworks: Legal vs. Illegal
Do you know the legal restrictions on fireworks in your area?
First and foremost, it's crucial to use only legally permitted fireworks. In Portland, illegal fireworks include anything that explodes, flies, or travels more than six feet into the air. While a burn ban may be in effect, it typically doesn't restrict the use of legal fireworks. However, if you live in a particularly dry area or a region prone to fires, exercise extra caution when igniting fireworks.
Keep in mind that your safety and the safety of those around you should always be the top priority.
Firework Safety Guidelines
What are the essential precautions to take while handling fireworks?
When setting off fireworks, follow these safety guidelines to minimize risks:
Aim Safely: Ensure that fireworks are aimed away from people, trees, homes, power lines, and other potential obstructions.
Supervise Kids: Children should never light fireworks without close parental supervision.
Avoid Direct Overhead Position: Don't stand directly over fireworks when lighting them, as a quick fuse ignition could lead to accidents.
Emergency Preparations: Keep a bucket of water or a fire extinguisher nearby to deal with any accidental fires. Many firework injuries result from the fires they ignite.
Alcohol and Fireworks Don't Mix
How can you enjoy the holiday safely, especially if you plan to consume alcohol?
In 2013, over 11,000 individuals were injured by fireworks around the 4th of July, with eight reported deaths. A significant number of these accidents were linked to alcohol use while handling fireworks. If you plan to celebrate with alcohol, it's advisable to either attend a professional fireworks show (with a designated driver) or let a sober family member or friend manage the display.
Johnson Law: Your Partner for a Safe and Fun Holiday
At Johnson Law, our community is our priority. So we hope that everyone has a safe and enjoyable holiday. By following these simple precautions, you can celebrate Independence Day without the worry of injuries. If, unfortunately, you've already experienced a firework-related injury, our team is here to provide a free consultation to discuss your firework personal injury lawsuit.
Let's make this July 4th a memorable and safe celebration for all.
We will review your case for free.
Pay us nothing unless we get you a better settlement.